"
We see hydrogen as a critical enabler of the global energy transition.
Estimates advocate it could meet about a third of total energy demand by 2050.
"
Amir Sharifi, Managing Director and Energy Transition Lead, Ardian Infrastructure
"
Our Sustainability engagement program establishes ambitious roadmaps to support our portfolio companies to reduce carbon emissions, manage climate-related risks and opportunities and set targets to operate in a low-carbon economy.
"
Candice Brenet, Managing Director and Head of Sustainability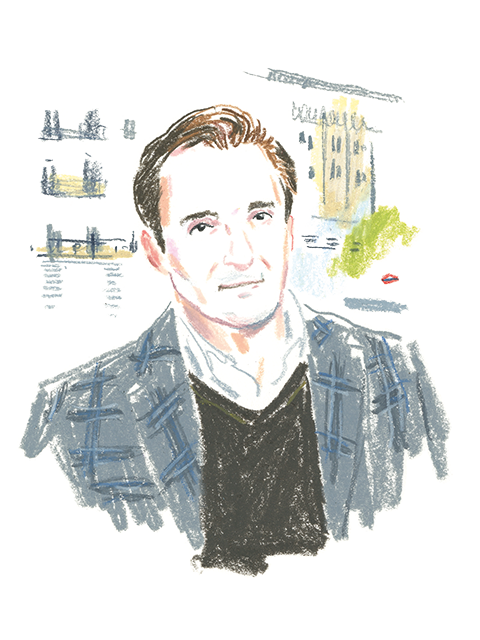 Martin Mugica
Chief Executive Officer of Skyline Renewables, Ardian's US renewable energy platform
"We have a huge opportunity to grow in America. When I came to the US in 2006, renewables supplied 1 to 2% of the electricity. Last year, we were delivering around 11% and the new administration has pledged to decarbonize the power industry by 2035, so this has to grow a lot, especially as we decarbonize transport."
"
Tools like Opta will help accelerate the energy transition –
through advanced analytics and enhanced risk monitoring, our renewable assets will one day arbitrate efficiently between selling and storing electricity.
"
Marion Calcine, Chief Investment Officer, Ardian Infrastructure
In a nutshell
ARDIAN IN 2020
$8,7 Bn
distributed to our investors in 2020
$5,7 Bn
invested through our Fund of Funds platform across 44 primary commitments and 7 secondary transactions in 2020
$8,8 Bn
invested across our Direct, Infrastructure, Private Debt and Real Estate activities in 92 transactions, of which 50 were build-ups in 2020
+24,500
employees of 34 portfolio companies have benefited from profit-sharing at exit by Ardian since 2008, receiving the equivalent of 1 to 6 months' salary